We are going to tell Edge to download pdfs instead of displaying them in the browser and we are going to tell Windows to open pdf files in Acrobat.
Open Edge, click on the 3 dots on the right and go to Settings
In Edge settings, search for "pdf"
Scroll down and click on "PDF documents"
Switch on "Always download pdf files"
Now go to Windows settings from your start menu
Search for "files"
Click on "choose file types and protocols opened by each app"
Find ".pdf" on the left column
If it's set to Microsoft Edge, click "Microsoft Edge" to change it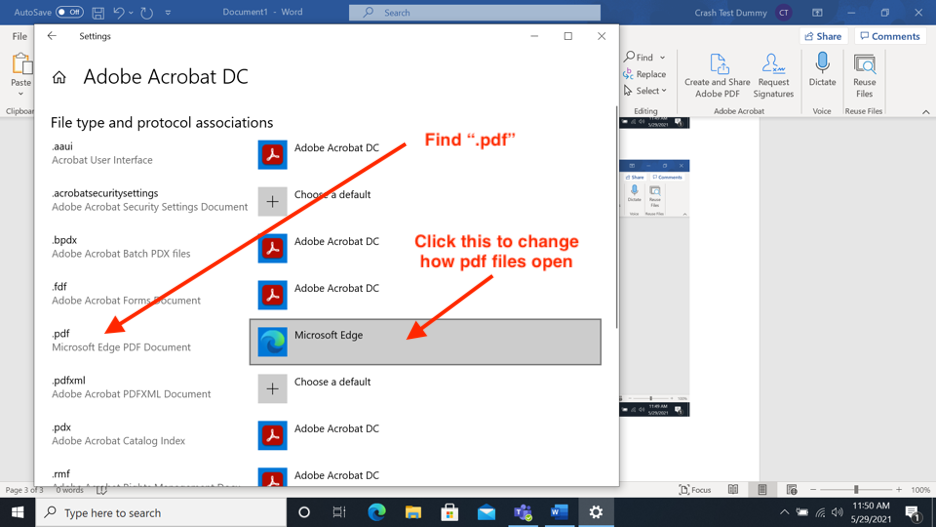 Change it to Adobe Acrobat. If another window pops up, choose "switch anyway"
Now go back to edge and go to the HHS site. Click on the file that you want
From now on when you need a file from this website, you'll be able to skip all the above steps and start here.
It's going to download the pdf file. Click on "open file" (or open it from your downloads folder)
It should open in Acrobat now. If you get a message about certificates click OK