PicMonkey is an online image editor. You can edit photos, make collages, create graphic with text, and more.
Check out their tutorials here to see what you and your students can do with it.
As a free user, you can enjoy core editing and touch up, effects, frames, and templates. You have to sign up for an account to use it, though. Click here to sign up for free.
---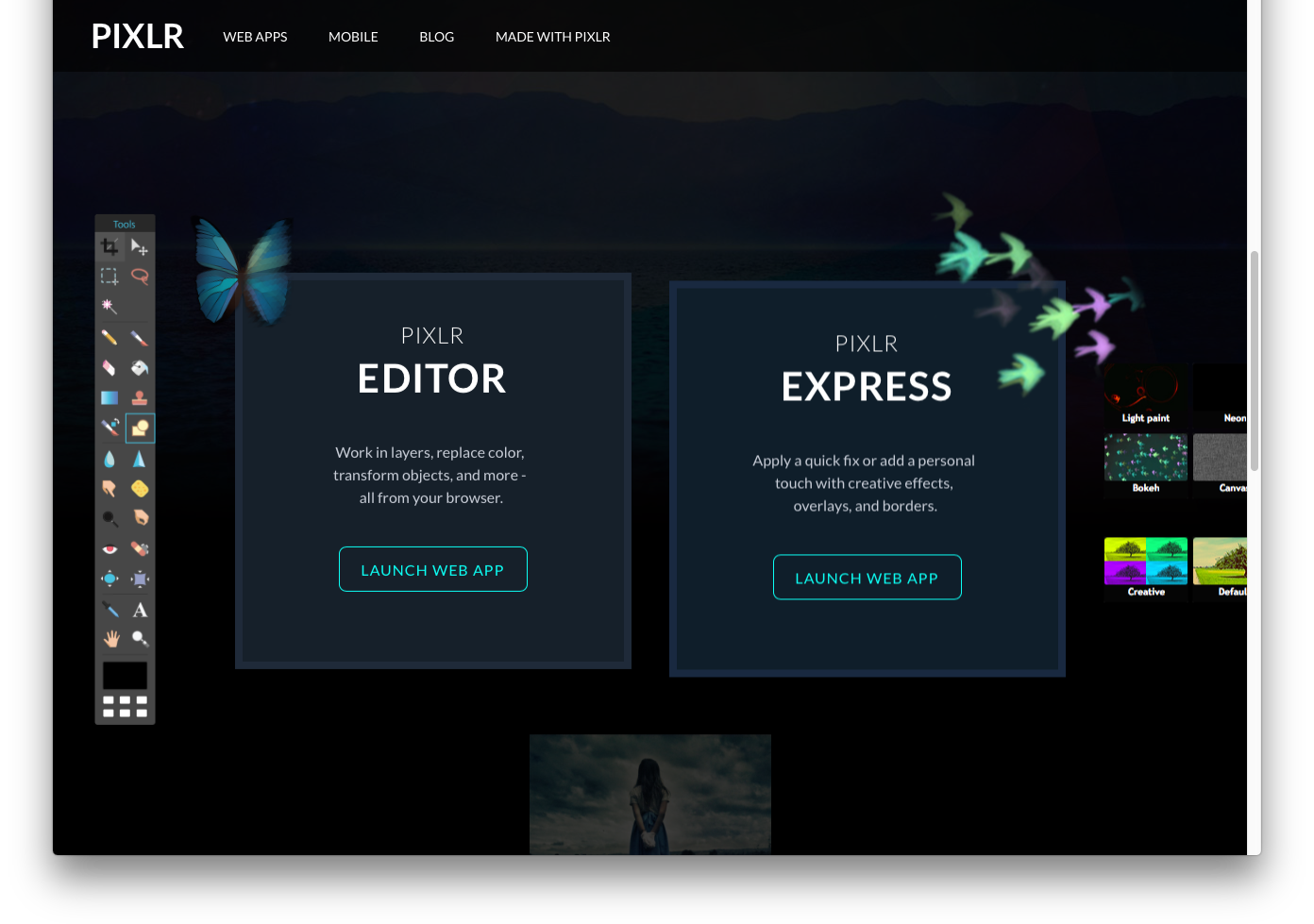 Do you need a tool that's similar to Paint or Photoshop, where students can draw or touch up images? Try www.pixlr.com (completely free, no account required, just make sure you save your work)
"Pixlr presents a full featured photo editor direct in your browser, no download, no wait and 100% free.
If you are used to working with Gimp, Paint shop pro or even Photoshop you will feel right at home with this online image editor. It contains lots of the features that you normally see in desktop applications but just one click away. Jump in and start using this tool, no registration required and loads in matter of seconds.
Pixlr editor is the most popular advanced photo editor online!
Some of the tools included are, red eye reduction, spot heal tool, drawing tools, clone tools, sharpen and blur tools and many more.
Some of the filters include, mimic HDR, glamor glow, tilt-shift, Gaussian blur, vignette, noise and lots of more.
The Adjustments include some advanced concepts like Levels, Curves, Cross process, Desaturate, Auto levels, Hue/Saturation and Brightness/Contrast.
The editor is capable of open PSD files and paste from your clipboard!"
-Source https://edshelf.com/tool/pixlr-editor/
Check out this overview and watch the videos: