If someone sends you a form in pdf format that you need to fill out, Adobe Acrobat DC is probably the easiest way to do this. (Note that you can also use Preview - instructions for that can be found here)
If you haven't already downloaded Acrobat Reader DC, you can find it in Self Service
Once it's installed, you can find it and open it from your Launchpad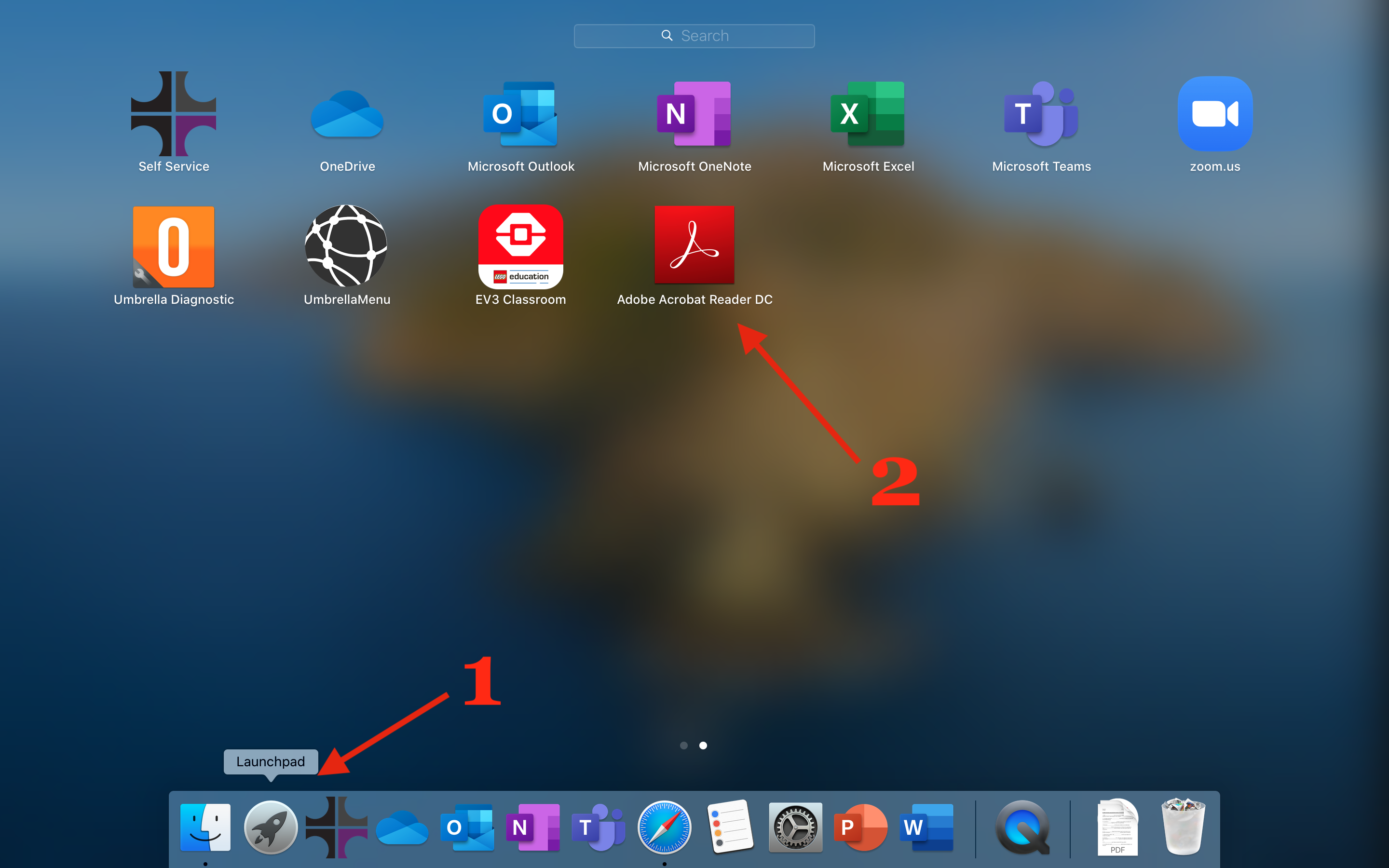 The first time you open it, you need to accept the license agreement
You can choose to allow ALL pdfs to open in Acrobat by choosing "yes". If you choose "no," they will open in Preview. You can choose whichever you prefer.
When Acrobat Reader has finished opening, go to the "File" menu and choose "Open..."
Find the location where you saved your pdf, click on it, and choose "open"
Scroll down on the sidebar that's on the right side of the page and click the button labeled "Fill and Sign"
(If you're ever prompted to sign in, use your school email address and password, but you shouldn't be prompted for this feature)
Now click "Fill and Sign"
Now you can click anywhere and start typing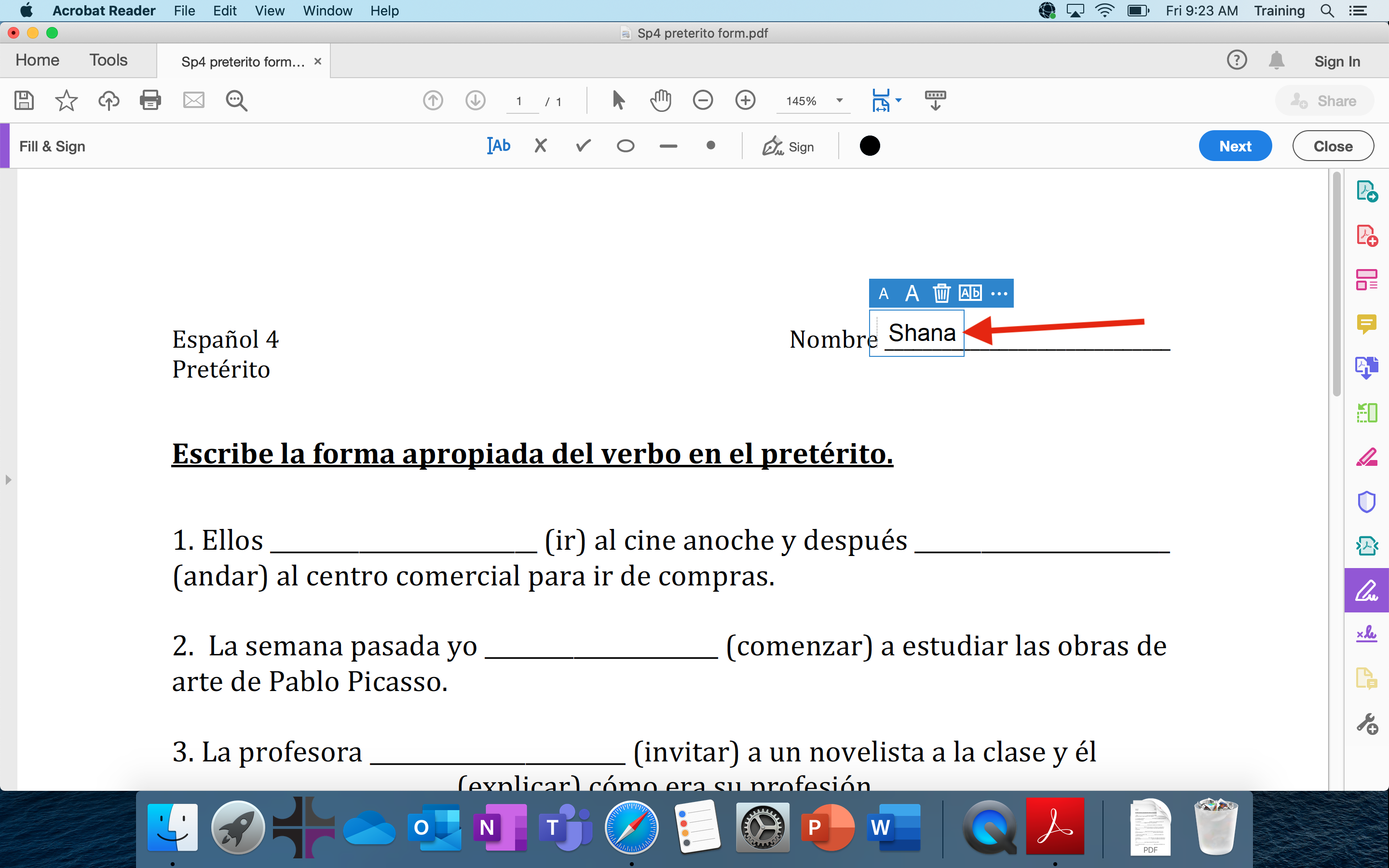 When you're finished filling out the pdf, go back up to the "File" menu and choose "Save as..."
Acrobat will make an assumption about where you want to save your file. If you want to save it somewhere else, click "Choose a different folder..."
You'll get this tiny box, but you can click on the arrowhead to see more options.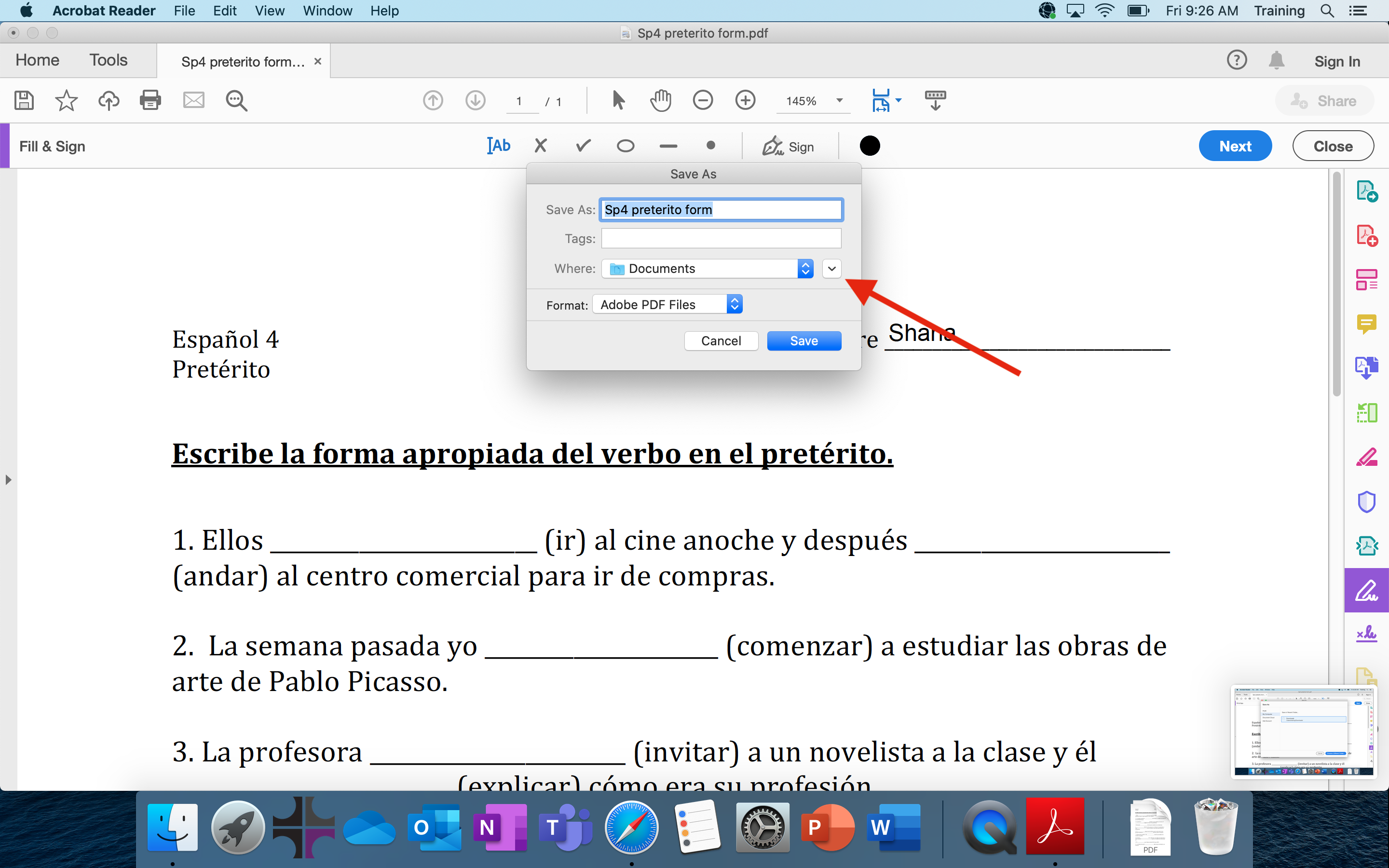 Now you can choose to save it anywhere. (If you've set up OneDrive according to these instructions, you'll see a shortcut to it). You can rename it if you'd like and then click "Save" after you've selected the folder where you'd like to save it.