You can see how many applications you have open by looking at the dock at the bottom of the screen. Any applications that have a black dot below them are running:
It's a good practice to quit any applications that you aren't currently using. This will help your Mac run more efficiently. There are several different ways you can quit an app.
How to Quit:
Method 1 - Hold down the icon in the dock and choose "Quit" from the menu that appears:
Method 2 - Click on the name of the application in the menu bar (top of the screen) and choose "Quit" from the menu
Method 3 - Notice the keyboard shortcut for quit in the image above. Using the keyboard shortcut of command-q will quit the program that you're currently using.
What if that doesn't work?
If you cannot quit a program using the methods above, you can "force quit."
Method 1 - Click on the Apple logo at the top left corner of your screen and choose "force quit (application name) from the menu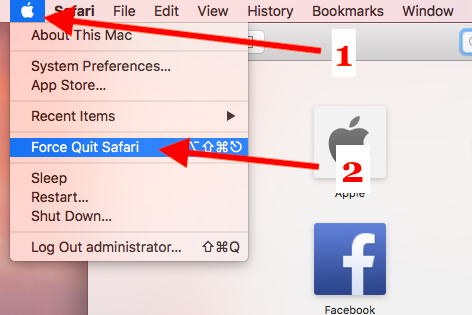 In the window that appears, click on the name of the program that you want to force quit, then click the "force quit" button: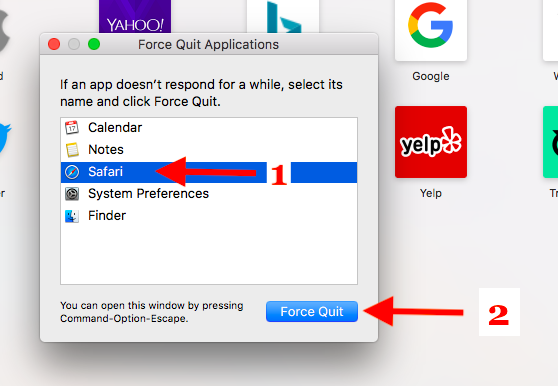 Method 2 - use the keyboard shortcut to force quit by holding down the Option, Command and Escape keys all at one time. This shortcut will make the force quit menu appear as it does in the graphic above.
If you have to force quit applications often, you should restart your computer. If you continue to have issues after a restart, please contact us at support@leahschools.org