If you look at your Dock, you will see that some of the icons have a black dot under them. This black dot means that the application is running.
When an application is running, it is doing things, even if you don't see them happening. If your Mac seems to run slower or if it's battery is draining faster than you think it should, one of the things that you can do is to make sure you get into the habit of quitting programs when you're not using them.
There are several ways that you can quit an application that is running:
1. Click on the name of the program just to the right of the Apple icon at the top left of the screen. Select Quit.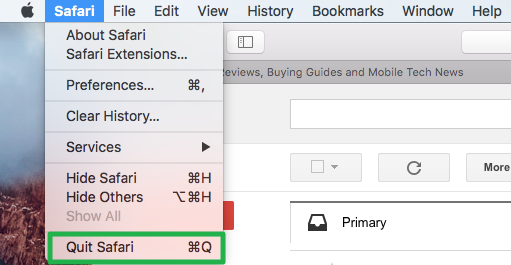 2. Use the keyboard shortcut Command-Q. This will quit whichever application is ACTIVE (meaning whichever application's name is showing to the right of the Apple menu at the top left)
3. Hold down on the application's icon on the dock and select Quit from the menu that pops up
Note: You can't quit the finder application. It's always open.