Self Service is your school's "App Store." If you need an application for school that's not already loaded on your computer, Self Service is where you will install these applications.
If you need to install Adobe applications, please follow these instructions.
To access Self Service:
1. Click on your LaunchPad and find Self Service. Click on the cross icon when you find it: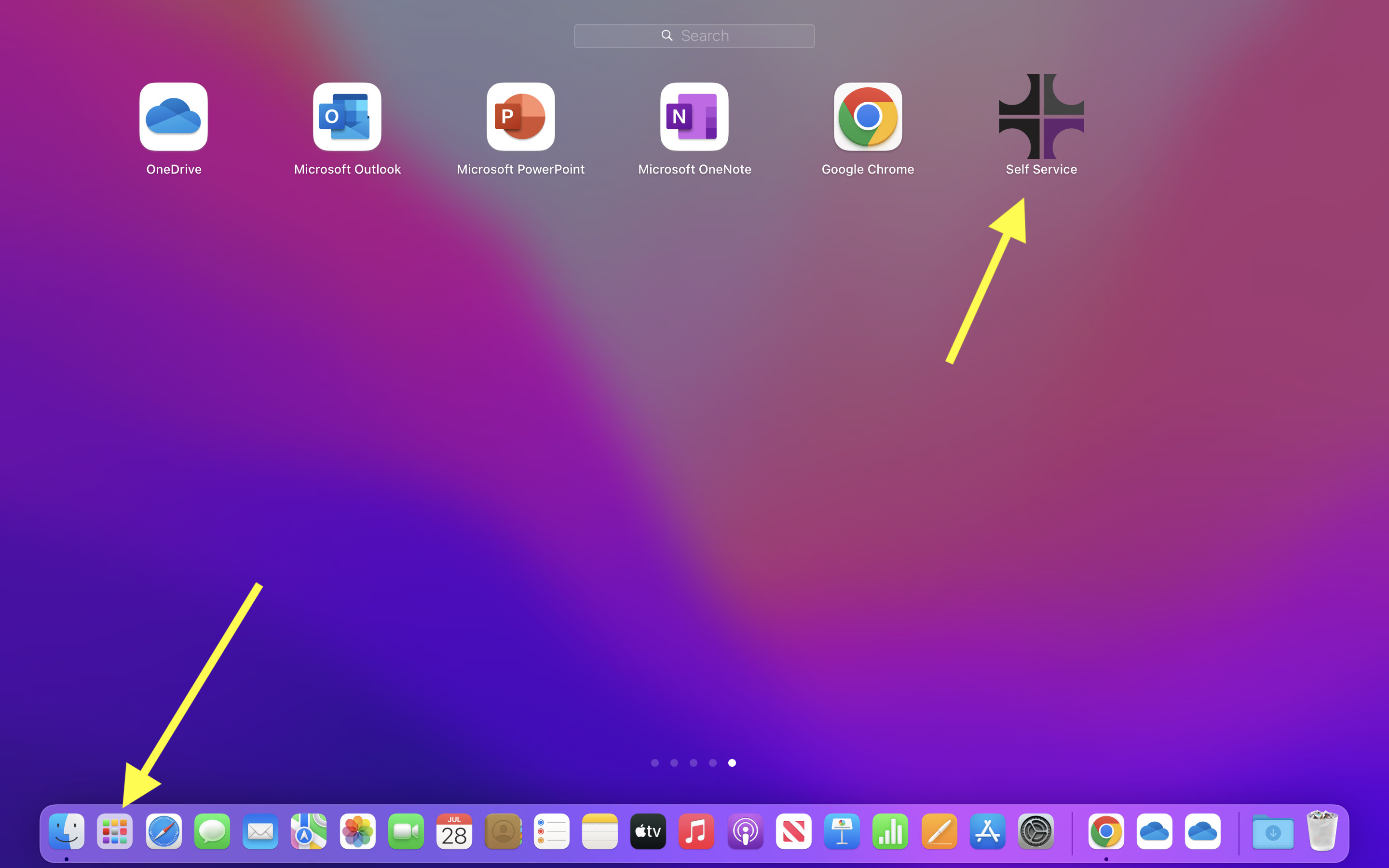 2. You can browse through the categories or use the search bar to find what you need. Once you find it, just click the install button.
Keep your computer open and keep Self Service open until the install is complete.
3. You can find your installed applications in the LaunchPad and/or in the applications folder: