Note: You need to be added to Adobe Licensing to use these apps. If you cannot sign in to Adobe, please contact tech at support@leahschools.org
These applications are quite large and take a significant amount of bandwidth to download. For this reason, please only do this installation at home and not at school.
Start by opening Self Service
Go to the "Adobe Creative Cloud" section on the left
Now install "Adobe Creative Cloud" (This will install the Creative Cloud installer - it usually takes about 5 min)
After the install finishes, click on your spotlight search icon (magnifying glass) at the top right corner of your screen and search for "Creative Cloud." You will see several results. Choose the one that only says "Creative Cloud" with no other words behind it.
When you're prompted to sign in, you'll use your school email address and your school email password. If that address doesn't work, please contact support@leahschools.org
The first time it opens, it may want to update itself. If it closes after the update, just reopen it.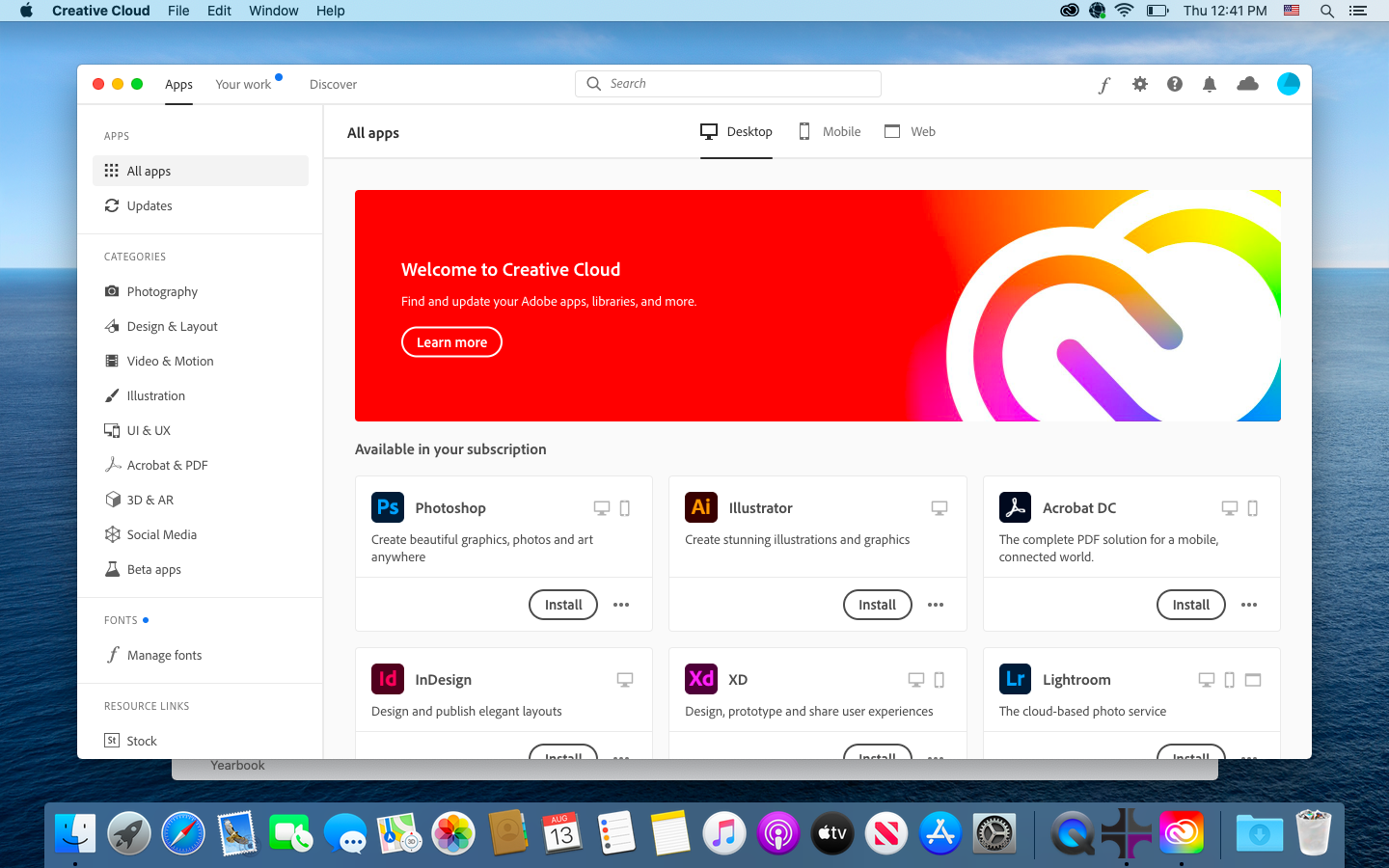 Now you'll see all of the Creative Cloud applications that are available in our subscription.
Note that all of these applications are quite large, so you'll want to choose which one is most important to you and install that one first. Install them one at a time and don't close your computer lid while it's installing.
Whenever it's finished installing, you will be able to open it from your launchpad or your applications folder. Repeat for as many applications as you need to install.