If you've recently updated Flash from Self Service, make sure you've quit Firefox (command-Q). Open it back up and see if your content will load now.
If not, you may need to tell Firefox to allow flash content. You can do that by using the steps below:
In Firefox, click on the "hamburger" button at the right of your toolbar, then choose "Add-ons"
Click on "Plugins" and then on the 3 dots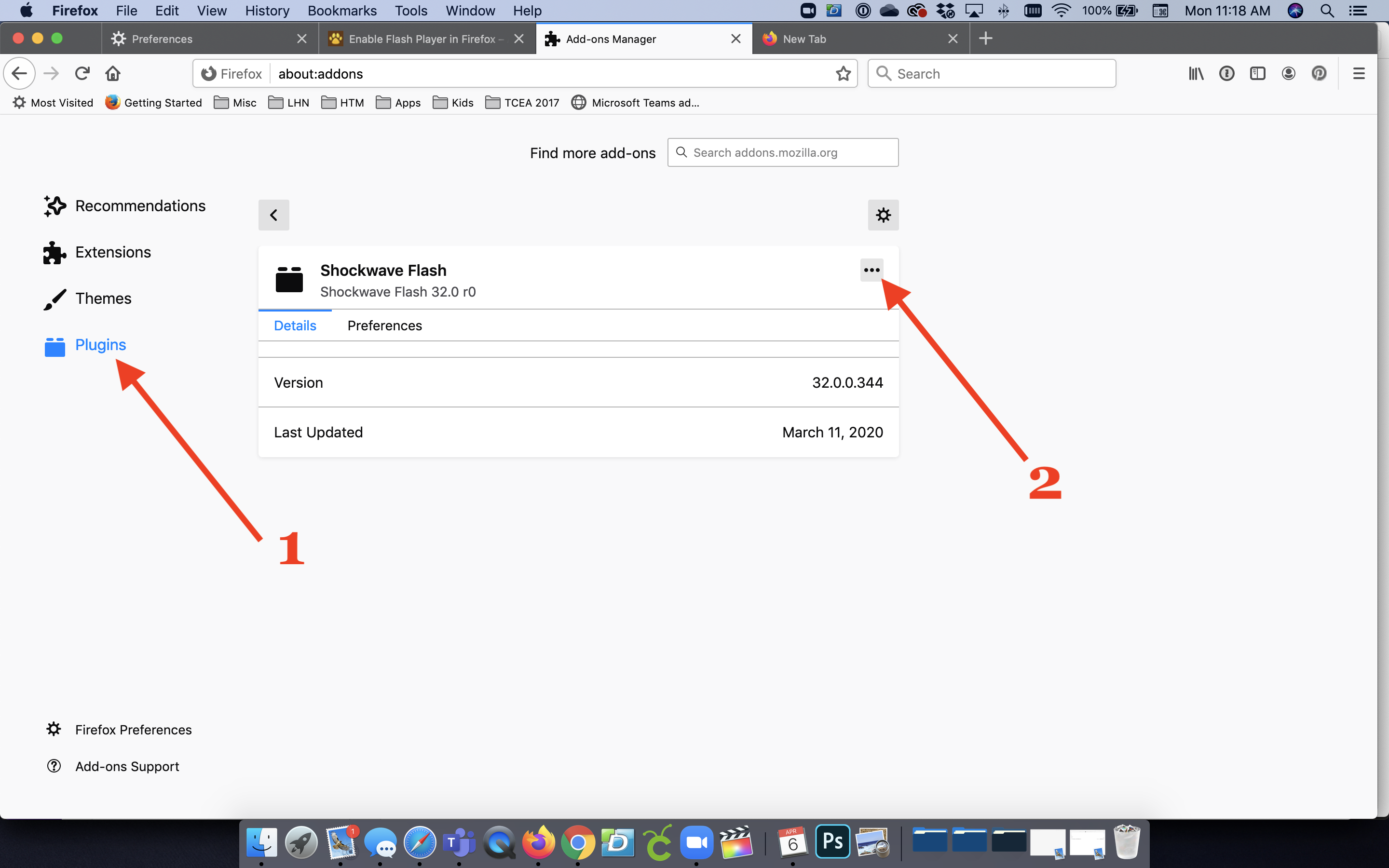 Make sure it's set to "ask to activate"