Step 1
Click the Apple menu then select System Preferences.
Step 2
When the System Preferences screen appears, please go to Internet &Wireless section and click Network.
Step 3
Under Network screen, please select Airport/Wi-Fi, and then click Advanced.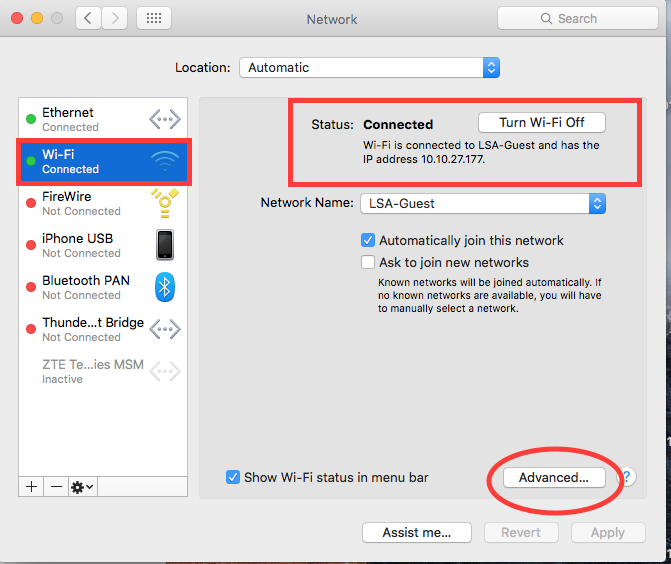 Step 4
Under the Airport/Wi-Fi tab, select the network which you want to remove and click on button "-". Then click OK.