This guide will illustrate how to set up an external forward from your NEC Handset.
1) Press the key for "Menu" then dial "62" on the key pad.
3) Press the "Next" key until the screen reads "Off premise Number" (4 times), then press "Select" key.
4) Press "Next" once more.
5) Using the keypad, dial in the phone number you'd like to forward your extension to. Press "Next"
6) Press "All" key then "Save"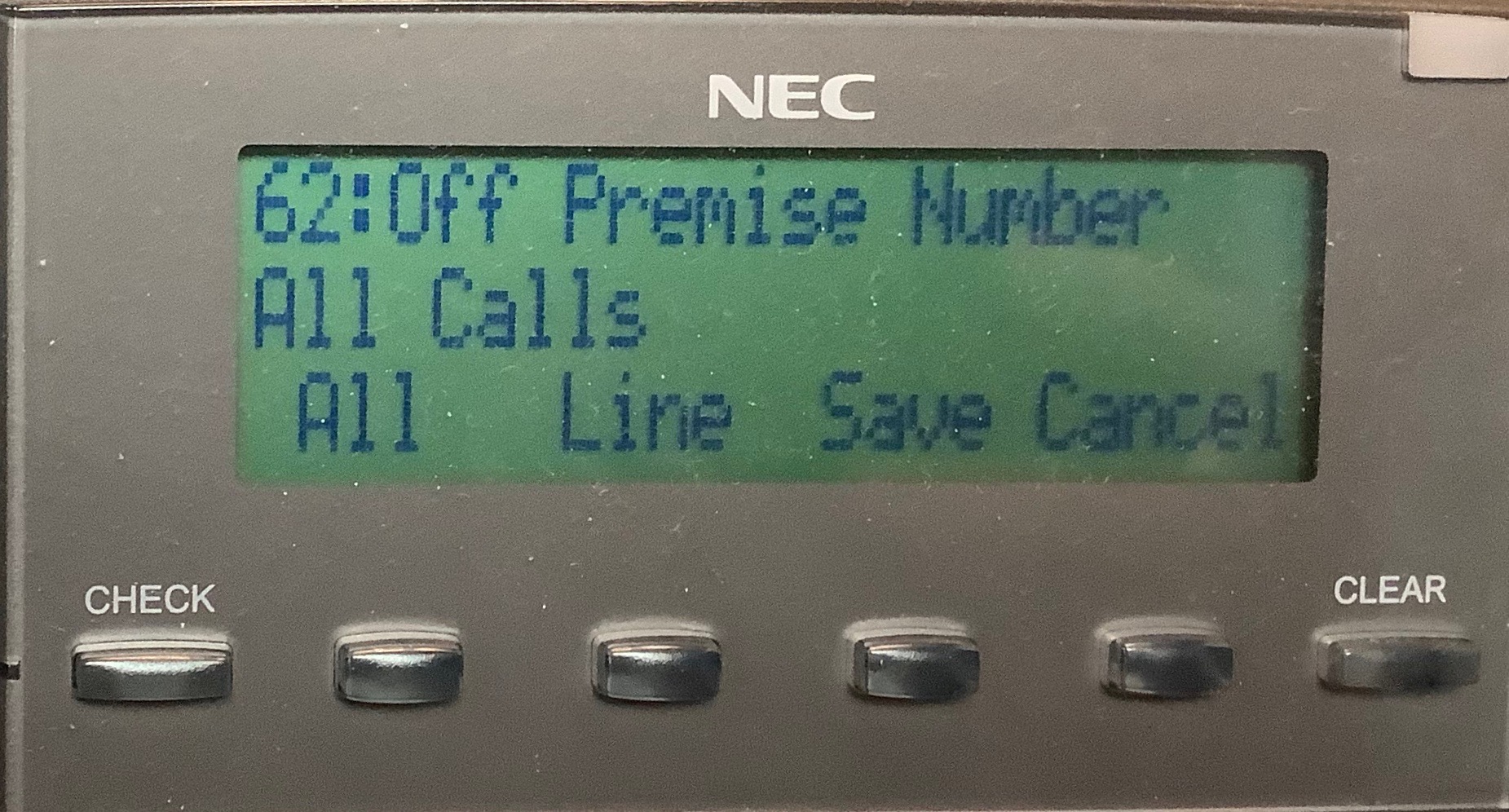 7) Press the "On" key and lift & hangup the receiver.
To remove the Call Forwarding, press "Menu" and dial "62". Press "Next" 3 times and then "Select" (Option will say "None")