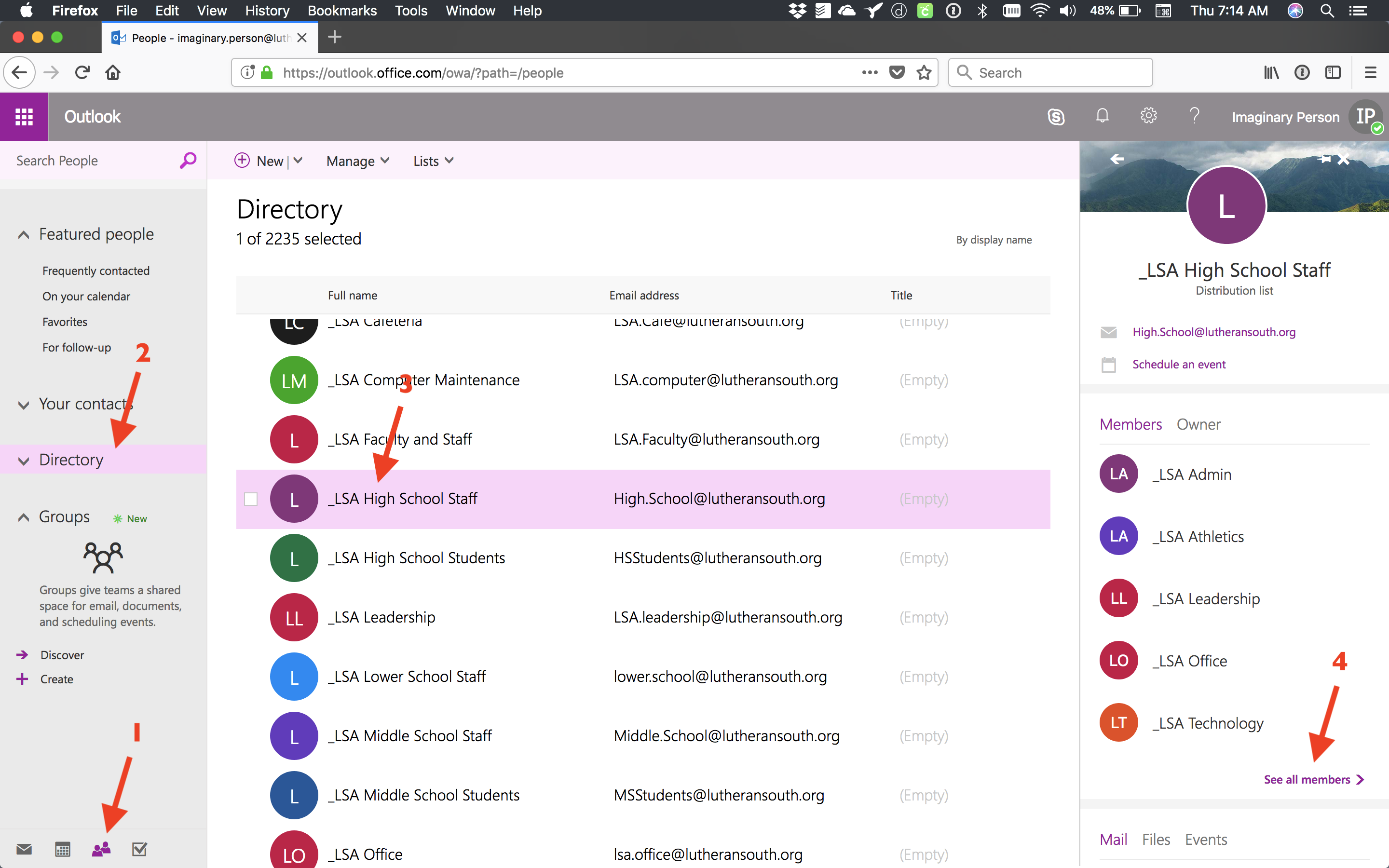 If you would like to view the members of a distribution group in Office 365:
1. In a browser, go to https://outlook.office365.com and log in with your email address and password. At the bottom of the left column, click on the people icon
2. Now click on "Directory" in the left sidebar
3. Choose witch group you are interested in viewing
4. Take a look at the screen shot above - click on "see all members"