In your browser, go to outlook.office365.com
Log in with your LEAH email address and password
Click on the grid button and select "OneDrive" from the menu:
Create a new folder:
Give it a name: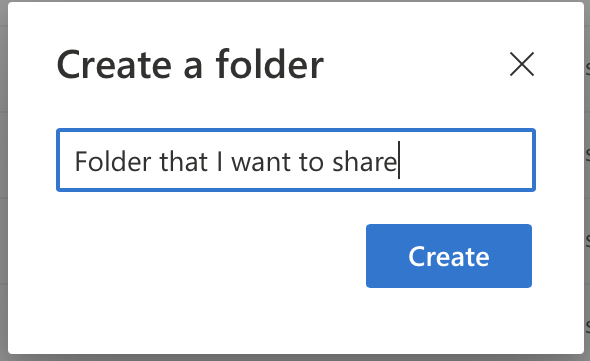 Now find that folder and click the share button next to it:
By default, you can invite people to VIEW the files in the folder. If you'd like them to be able to EDIT the folder (remove files or add their own files), then you'll want to change this setting. Click where it says "Anyone with the link can view"
Check the box next to "allow editing" if you want others to add files to your shared folder and click "Apply":
Now you can type the email addresses of the people you'd like to invite to share the folder and then click "send":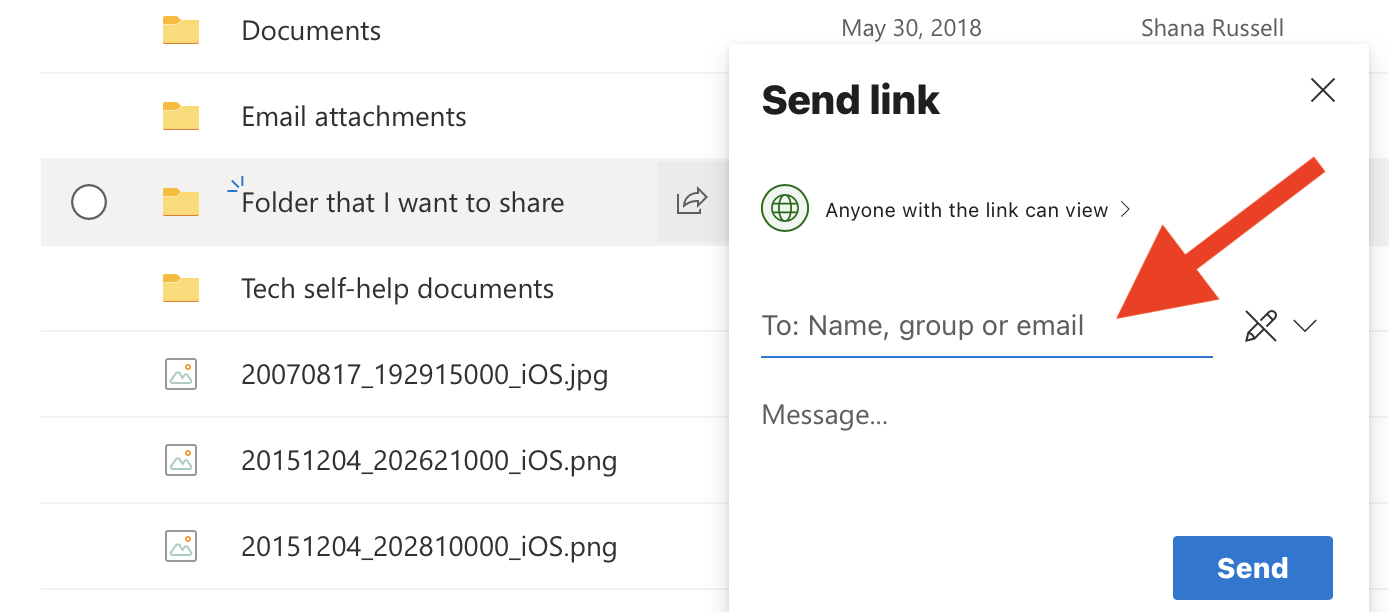 The people you have invited will receive an email inviting them to access the folder. When they click the "open" button, they'll be taken to OneDrive in their browser to view the folder and the files inside of it:
From here, they can download and upload files to access them, as well as open and edit Microsoft Office files in the browser: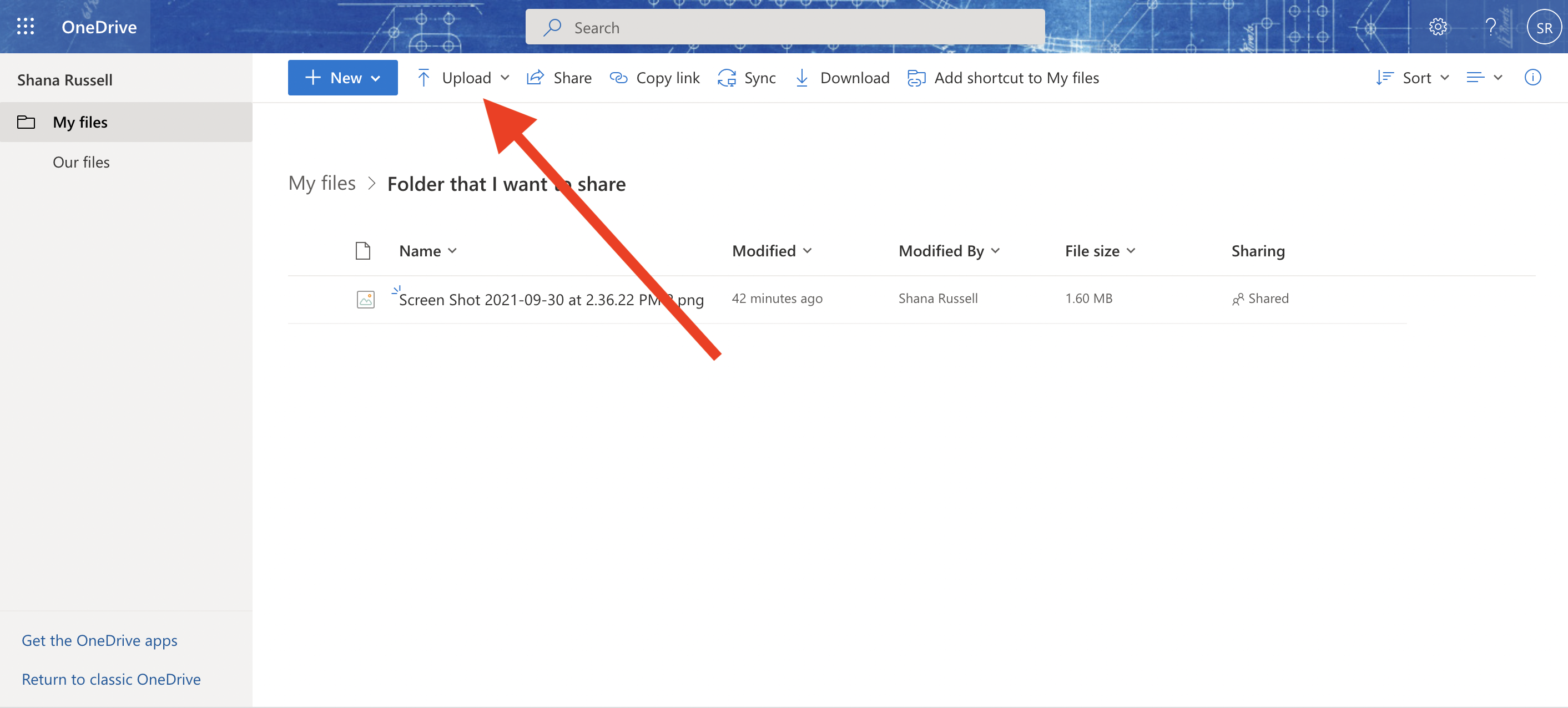 It is usually more convenient for people to access the folder through the Finder. They can do this by pressing the "add shortcut to my files" button:
Now when they open their OneDrive folder from the Finder...
They'll be able to see the shared folder there and access the files inside or add to it: