Your computer can read to you. This is called "text to speech. "Any text that you can highlight can be read aloud by the computer.
Open system preferences and click on "accessibility"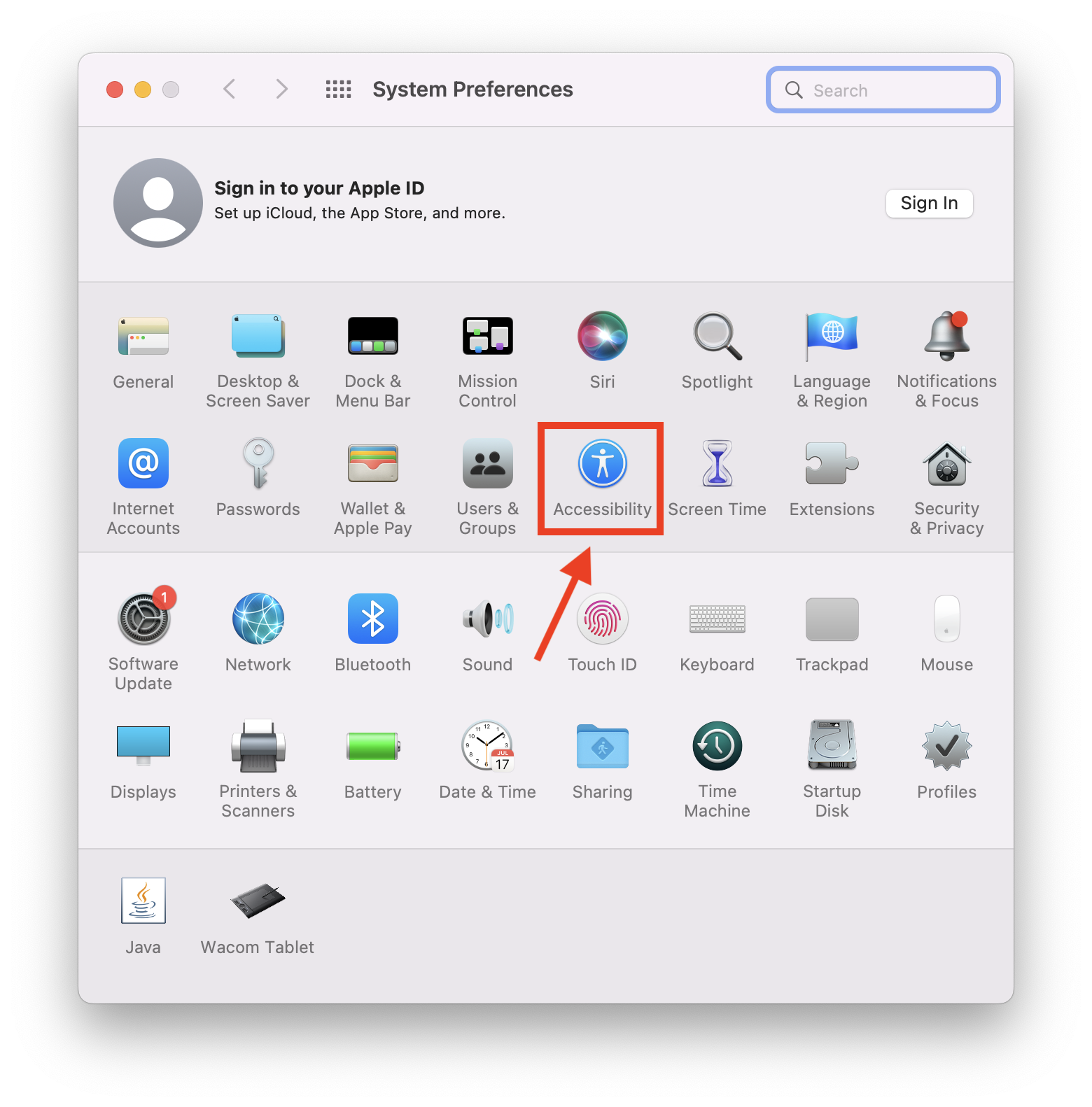 Click on "spoken content" on the left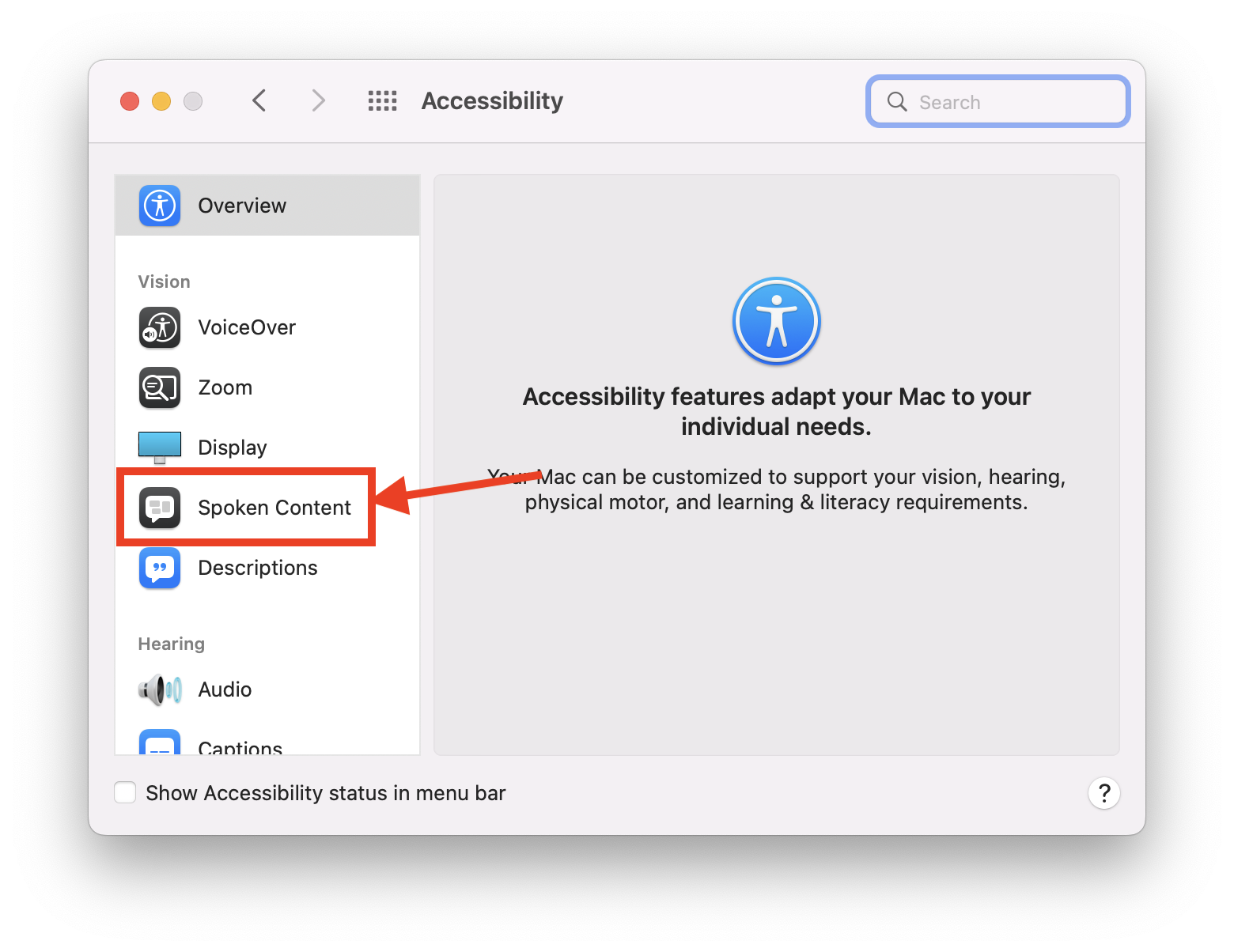 Check the box next to "speak selection"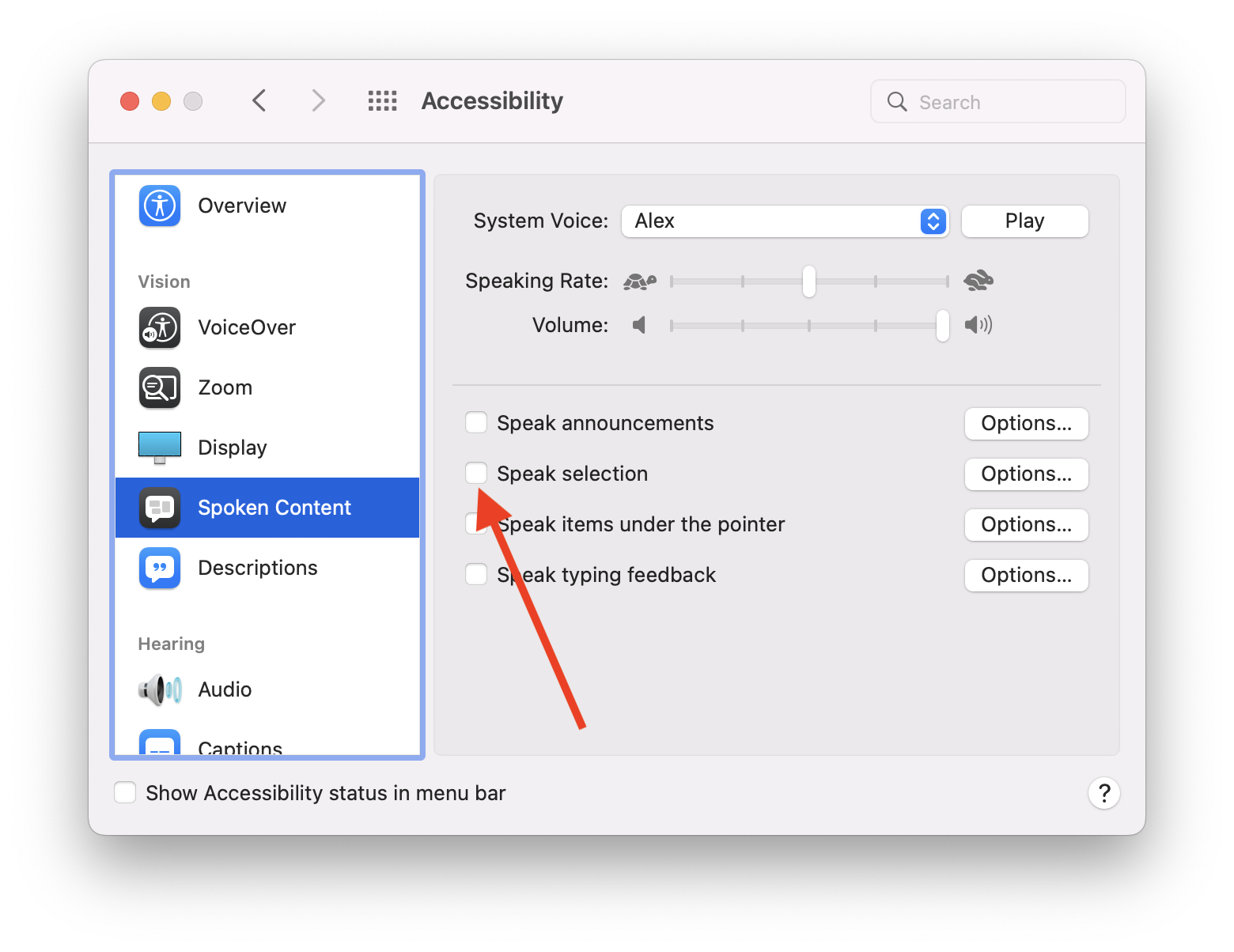 At this point, you will be able to highlight any text and use the keyboard shortcut "option - escape" to have the computer read the text to you. If you'd like to change the shortcut and some of the other options, click on "options" next to speak selection. If you'd like to change the voice, speaking rate or volume, you can change them at the top of the screen.
This video will show how out how to turn it on in older versions of MacOS:
Note: In Big Sur, you'll click on "spoken content" instead of "speech"
If you can't see the video, click sign in and use your school email address and password