It's a good idea to change your computer's password to prevent other students from accessing it. Students can only change the computer password when connected to campus wifi. Teachers will be able to change the computer password from anywhere.
1. Open System Preferences
2. Click on "Users and Groups"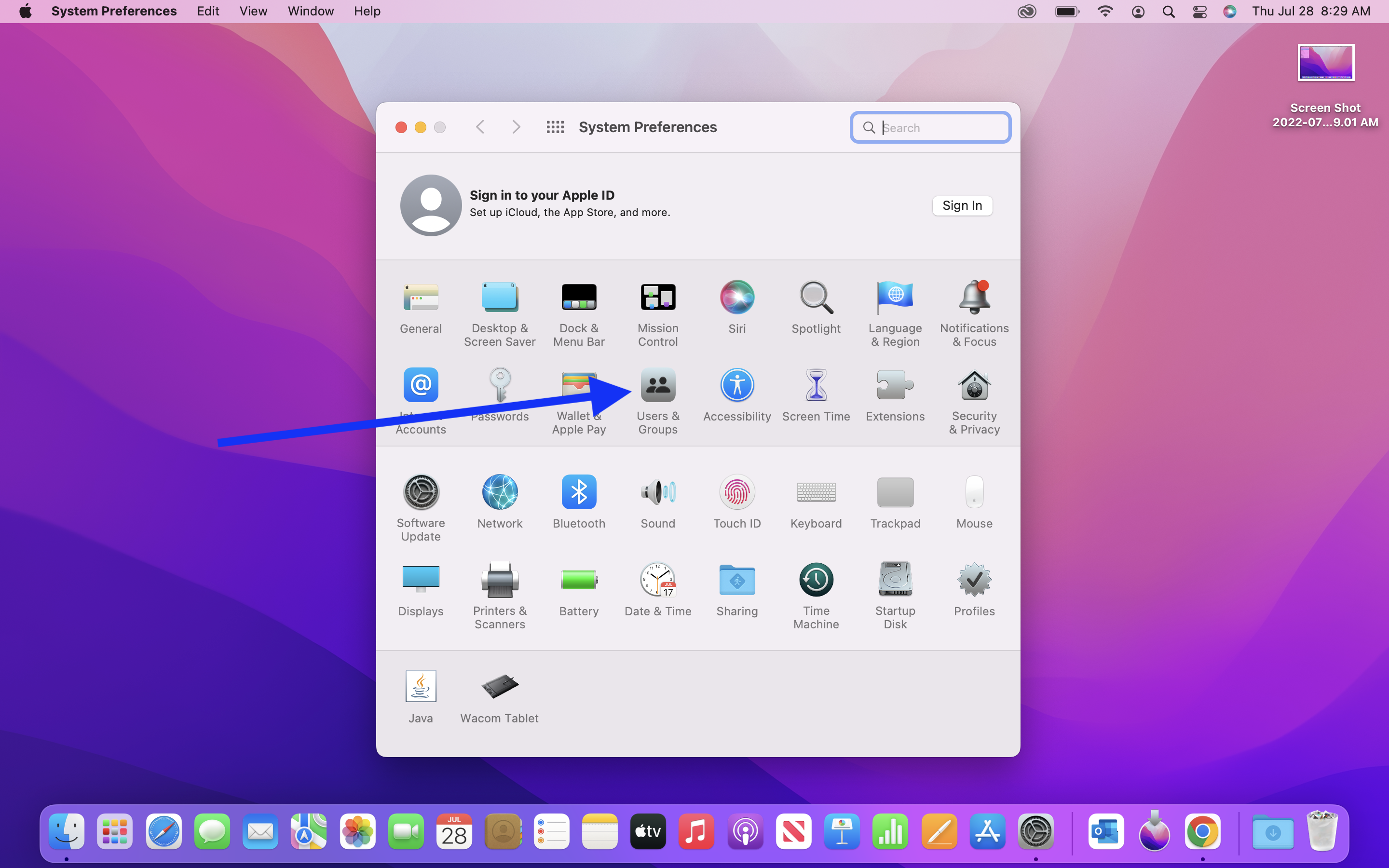 3. Select your user from the list and click on "Change Password"
4. Enter your current password and the new one, then click "Change Password"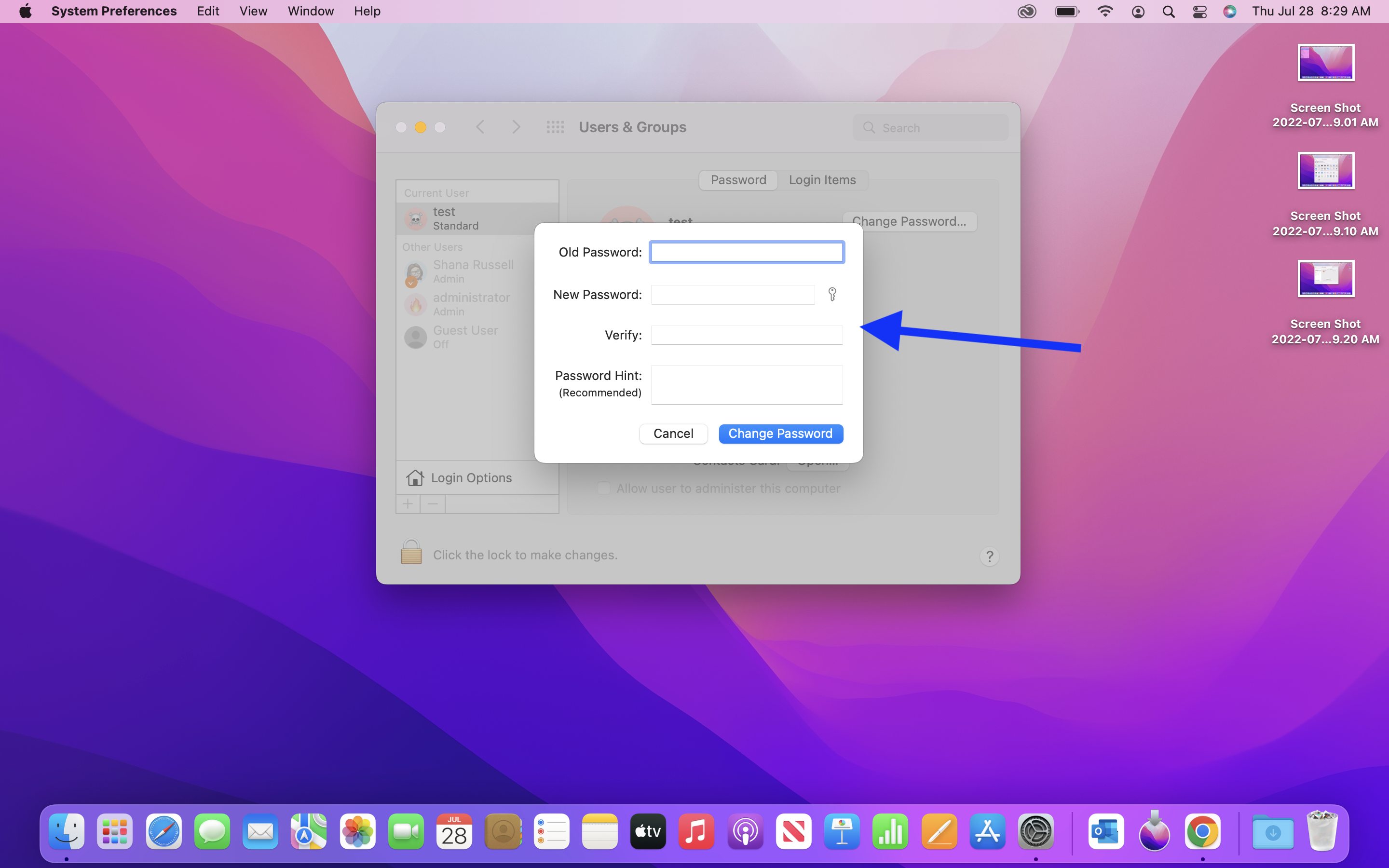 Learn how in this video:
If you can't see the video, click sign in and use your school email address and password